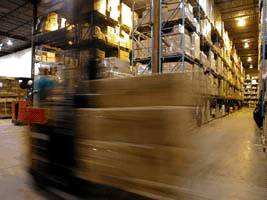 LSi . Lowery Systems is the premier Information Technology Solution Provider to the Distribution and Manufacturing Industry.
Today, Small and Medium Businesses (SMBs) are all being pulled in many directions at a blurring pace. That is why it is important to keep your focus on what you do best, and partner with a team that can provide industry business solutions that meet your ever-changing business needs.
At LSi, we specialize in providing our customers with proven Information Technology Solutions that enhance your business processes and relationships. By partnering with Global leaders in the software industry like Infor, our team of experienced professionals collaborate with you from insight through implementation. This proven process creates the continued value for our clients and will help you realize your vision of a complete and productive information technology business tool.
The products and services we provide support every critical business function, allowing you to stay on top of your business. From general ledger and banking activities to sales order entry, purchasing, inventory operations and wireless warehouse management solutions, LSi will help your company succeed in today.s competitive business environment.